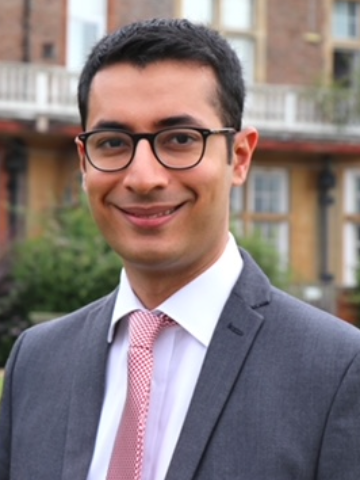 Dr Amish Lakhani is a Consultant Oncological and Genitourinary Radiologist at Paul Strickland Scanner Centre, Mount Vernon Hospital and Imperial College Healthcare NHS Trust, reporting a range of cross-sectional studies including CT, MRI and PET. He is also the lead radiologist for the Mount Vernon CyberKnife multidisciplinary meeting. He is co-lead Whole Body MRI Consultant reporter for Measure Health.
Here he speaks about the role of Whole Body MRI scanning in Well- being and Cancer Screening.
What is WB MRI scanning?
Whole-body MRI (WB-MRI) is a radiation-free scan which has been performed in leading cancer hospitals for over 10 years.
An MRI (magnetic resonance imaging) scan is a painless procedure, and the standard WB-MRI protocol is performed without contrast dye and should be completed within 50 minutes without the need for any needles/injections.
WB-MRI has been implemented in international guidelines for staging and follow-up for some cancers and for cancer screening in individuals with cancer predisposition syndromes.
Why do we use WB MRI in Cancer Screening?
WB-MRI is increasing used in Cancer Screening pathways to detect cancers in the general population given its high sensitivity and because MRI does not involve ionising radiation. It is believed that earlier detection and appropriate targeted interventions can modify the risk of disease development and so promote precision health.
What parts of the body does a WB MRI scan cover?
The coverage of a standard WB-MRI is "eyes-to-thighs" with good sensitivity (up to 90%) for bone and soft tissue tumours greater than 1 cm (note: the WB-MRI protocols do not cover the lower arms).
WB-MRI examinations are not performed to assess skin and subcutaneous tissues, which are best assessed by clinical examination (as done at Measure Health). There are other 'blind spots' for whole-body MRI, including the lungs, gastrointestinal tract, breast, and cervix. However, these are not necessarily major drawbacks because whole-body MRI is never recommended as a substitute to the standard screening tests, which include faecal occult blood testing or colonoscopy, mammography, and cervical smears. This is why, WB MRI scanning should be conducted alongside a thorough history, clinical examination and blood, urine and stool analysis, by an experienced clinician to have a complete and thorough assessment.
What are the risks associated with WB MRI scanning?
WB-MRI is a radiation-free imaging technique, however the findings on WB-MRI are not always definitive. Sometimes follow-up or more dedicated tests including blood tests, more imaging or even a biopsy maybe needed to know the nature of abnormalities that we see.
How accurate is WB MRI scanning in cancer screening?
According to the most recent data in the scientific literature, WB-MRI has a good sensitivity (up to 90%) for the diagnosis of malignant tumours of more than 1cm in size. However, as with all other tests exclusion of a malignant tumour can never be absolute.
What makes the Paul Strickland Scanner Centre a world leader in WB MRI scanning?
At Paul Strickland Scanner Centre, we have examined the largest number of WB-MRI cases in the world at a single site, which has allowed us to define its role in cancer care, via scientific publications and contributions to cancer care guidelines.
Our MRI scanners have always been "best in class" machines with a regular replacement programme. For example:
In 2005 we installed the first UK 3T scanner for clinical use. Currently, our Siemens 3T PrismaFit clinical scanner has the highest gradient performance available on the market.
Our Siemens 1.5T AvantoFit scanner is regarded as the best machine ever produced by Siemens Healthineers.
A third scanner operating at 1.5T (Siemens Aera 64), installed in July 2018, expanded our capabilities because it has a larger bore enabling larger patients and those with claustrophobia to be examined in greater comfort.
Be notified when we add new Lifestyle Tips